Description
Mavro's restaurant opened in 1998 and has become a household name in Hawaii. Chef Jeremy Shigekane has been the executive chef for the last 3 years and recenlty became the restaurants new owner. As owner, Chef Jeremy has kept the vibe of Mavros as one of those places that are a must go to when celebrating a special ocassion. Chef Jeremy has an exciting new concept for the restaurant coming very soon, until then, enjoy Chef Jeremyʻs recipe for Chicken with Miso Mustard Eggplant.
Instructions
Miso Mustard
Set a shallow pot of water to fit the bowl for a double boiler on med-low heat. 
Mix the miso, mustard, and 1/2 of the vinegar in a bowl. Stir to hydrate the mustard and set aside.  Add sugar, egg yolks, remaining vinegar in another bowl and whisk over a double boiler on low heat until eggs are cooked. 
Add remaining ingredients, stir and it's ready to use. 
To cook chicken
Set oven to 300 degrees. 
Bake chicken breast in the oven on a baking rack for about 10-15 min until internal temperature is 165 degrees. Let rest for 5 minutes. 
Heat a pan on med-high heat, sear the chicken in a pan until browned then serve with eggplant
For eggplant 
Heat oven to high broil.
Heat a saute pan on med heat. When hot, add eggplant cut side down until lightly colored. 
Turn over and turn down the heat to med-low and cook until just tender about 2-3 minutes. 
Remove from the pan and cut side up, spread miso mustard to cover eggplant and broil on top rack for 1-2 minutes until brown.
Optional – you can also torch the miso mustard until brown like a brulee.
Summary
| | |
| --- | --- |
| Yield | |
| Prep time | 15 minutes |
| Cooking time | 20 minutes |
| Total time | 35 minutes |
Ingredients
1⁄2 c
Miso (Red or Yellow)
1⁄2 c
Colemans dry powdered mustard
4
Chick Breast (5-6 ounce each)
4
Small Japanese Eggplant (Cut in half lengthwise)
Notes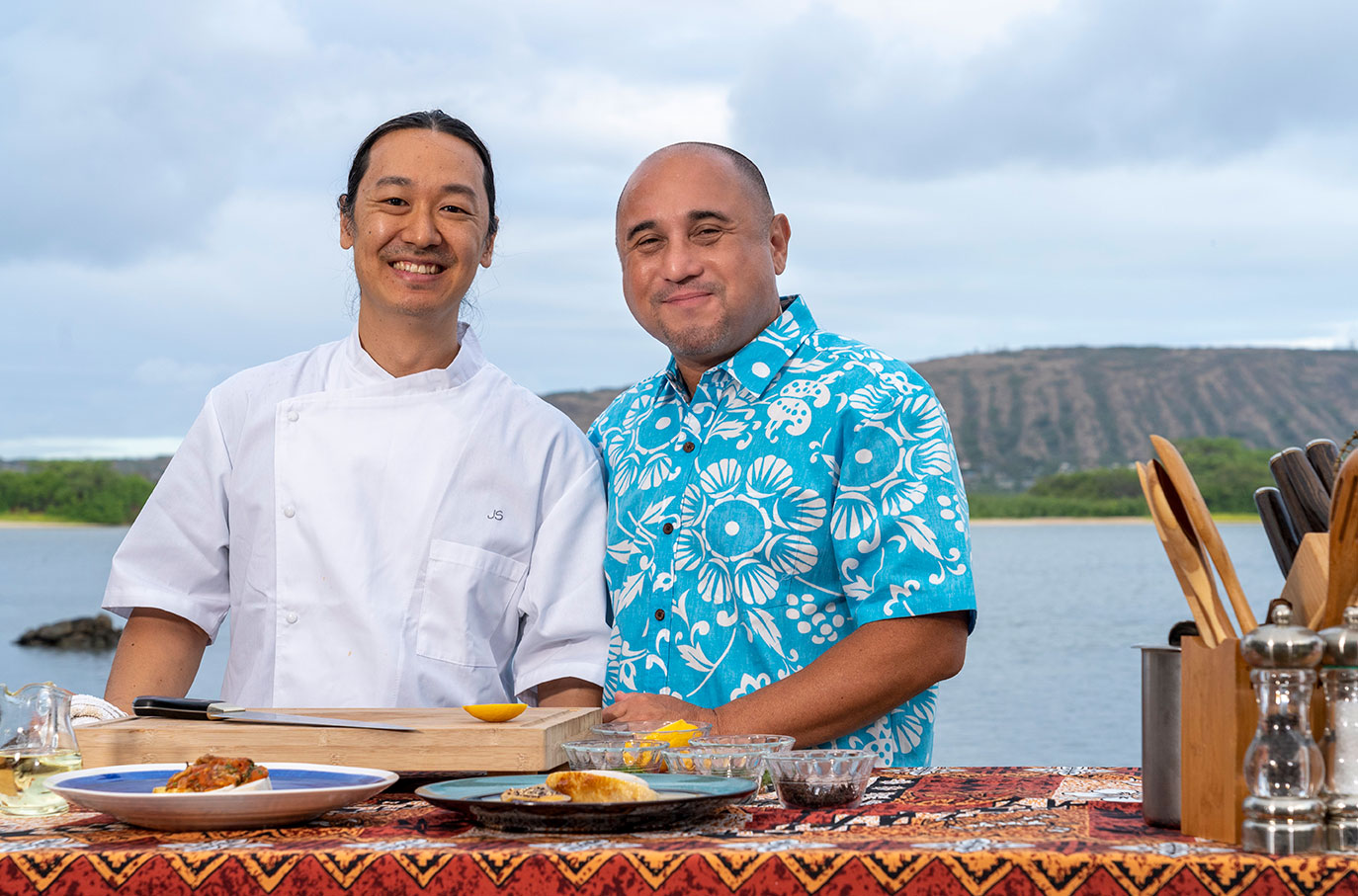 Copyright ©2020 Ryan Sakamoto. All Rights Reserved