Quality Meats at affordable prices...
Times and Big Save Markets is proud to offer you the best beef in the islands, Sterling Silver premium beef and many other quality brands, such as Smart Chicken organic all natural chicken, Chairman's Reserve premium pork, Makana Provisions locally raised grass fed beef to name a few.
 
---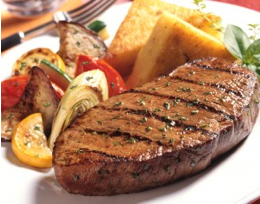 Sterling Silver® Premium BEEF
Sterling Silver® Premium Beef consists of only the top 12% of all grain-fed beef cattle. Rich in marbling and aged to perfection, our premium beef is carefully sourced from the North American Great Plains and hand-selected for optimal quality. The results are unsurpassed cuts of beef that provide exceptional flavor, tenderness and juiciness . . . as well as an unforgettable dining experience. 
---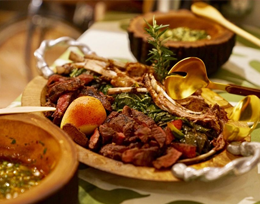 Makana Provisions Meat Co.
Makana Provisions humble beginnings started with selling venison online and out of the back of a pick up truck.  Makana Provisions has now grown to include the sourcing and distribution of local raised beef in collaboration with Hawaii Meats. Hawaii Meats is leading the push for high-quality, pasture-raised beef and operates a ranch on Kauai and Oahu's only USDA-inspected harvest facility.  
---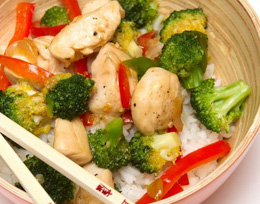 Smart Chicken® Organic CHICKEN
All Smart Chicken products are raised without animal 
byproducts, antibiotics, or hormones, are 100% all-natural, 
and are processed using purified cold air instead 
of adding non-potable water—that's The 
Air-Chilled Difference. Smart Chicken is dedicated to producing the safest, highest quality, and best tasting fresh chicken in the United States.
---