Description
This weeksʻ guest is the Director, System Planning at Presenting Sponsor Hawaiian Electric. Earlynne is a registered professional electrical engineer beginning her career at Hawaiian Electric in 1986 doing long range planning. A graduate of Kamehameha schools, Santa Clara University and Hawaii Pacific College she has alot to offer her employer and she makes me feel like I need to go back to school. Today we are lucky to have her in the kitchen using her engineering acumen to construct dutch oven fresh bread.
Instructions
Step 1

In a large bowl combine all the dry ingredients. Stir. Add water until you get a shaggy/sticky dough. The water should be around 110 degrees F. Cover bowl with plastic wrap. Let dough rest for at least 12 hours, preferably 18 hours, at warm room temperature.

Step 2

The dough is ready when its surface is dotted with bubbles. Lightly flour a work surface and place dough on it. Sprinkle it with a little more flour and fold it over on itself once or twice. Cover loosely with plastic wrap and let it rest for 15 minutes.

Step 3

Quickly shape your dough into a ball. Place seam side down in a bowl or on cotton towel generously coated with flour. Cover with another cotton towel. Let rise for about 2 hours. When it is ready, the dough will be more than double in size and will not readily spring back when poked with a finger.

Step 4

At least half an hour before the dough is ready, heat oven to 475. Put a 6 to 8-quart heavy covered pot (cast iron, enamel, Pyrex, or ceramic) in the oven as it heats. When the dough is ready, carefully remove the pot from the oven. Turn the dough over into the pot. The seam side will now be up. If it is easier, put the dough on a piece of parchment first. Cover with lid and bake 30 minutes. Remove the lid and bake for another 5-10 minutes until the loaf is brown. Cool at least 30 minutes before cutting.
Summary
| | |
| --- | --- |
| Yield | |
| Source | Earlynne Maile |
| Prep time | |
| Cooking time | 30 minutes |
| Total time | 30 minutes |
Ingredients
450 g
Bread Flour (Slightly more than 3-1/2 cups)
350 g
Warm Water (About 1-1/3 cups)
11 g
salt (Slightly less than two teaspoons)
Notes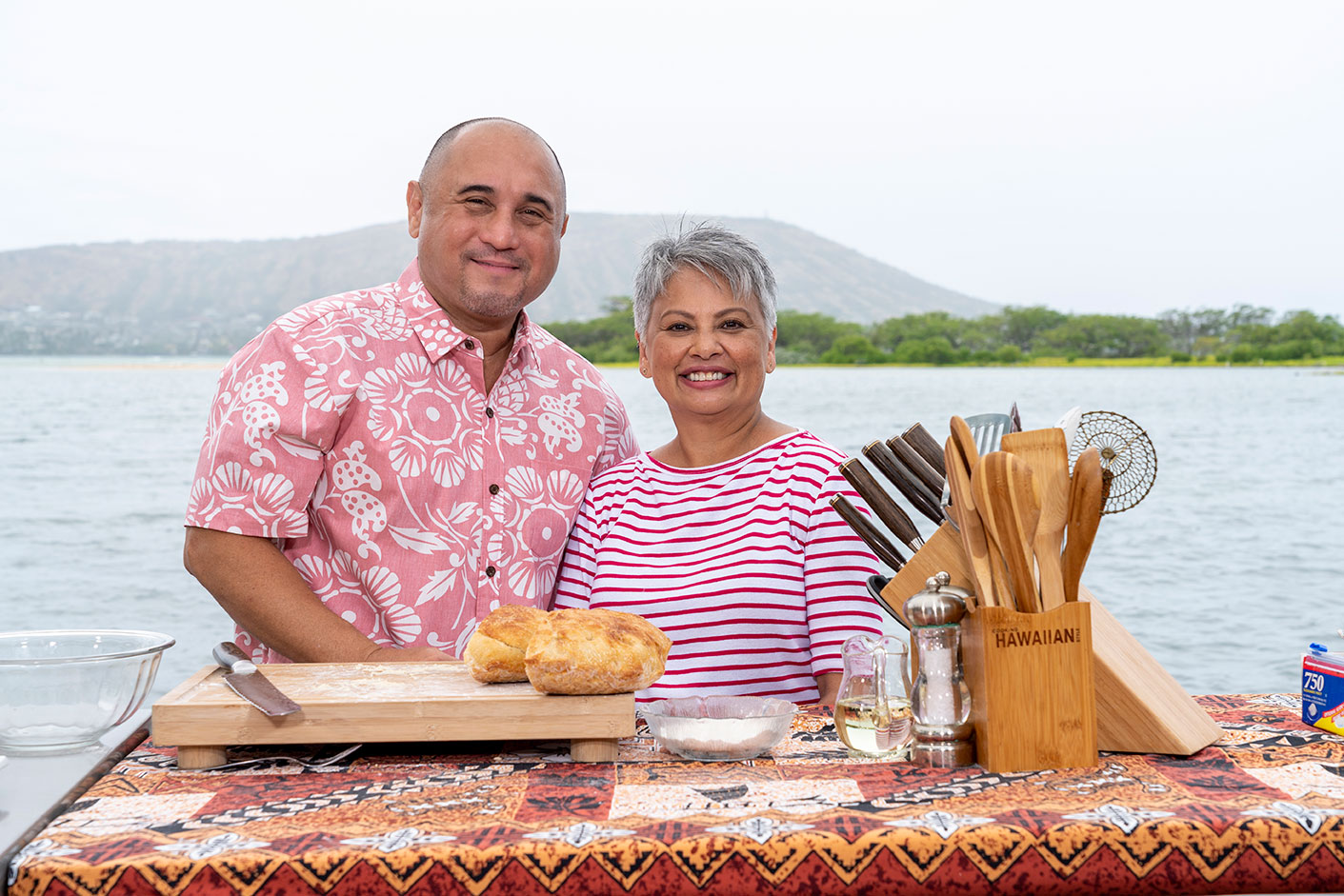 Copyright ©2020 Ryan Sakamoto. All Rights Reserved.