Description
This weeks guest is Earlynne Maile. She is Hawaiian Electric's Director of System Planning. A graduate of Kamehameha schools its awesome to see such a powerful educated Hawaiian electrical engineer part of our community. Earlynne went away to Santa Clara college and returned  home in 1986 and started working with Hawaiian Electric. We are very lucky to have her helping our community with giving us power and light! This week she shares one of her Easy Peach Cobbler Pie.
Instructions
Preheat oven to 375 degrees F.  Coat a 9" X 9" baking pan with non-stick cooking spray.
Step 1
Drain peaches and set aside.  In a saucepan over medium heat, stir together the water, lemon juice, sugar, and cornstarch. Cook until thickened and bubbly.  This will take around 5 minutes.  Then cook for another 3 minutes stirring constantly.  Remove from heat.  Add the peaches and mix until everything is well combined.
Step 2
Combine pancake mix with water until there are no large lumps.
Step 3
Pour into prepared pan. Top with peach mixture.
Step 4
Bake 25 to 30 minutes.  Let cool for 10 minutes.  Serve warm.
Summary
| | |
| --- | --- |
| Yield | |
| Source | Earlynne Maile |
| Prep time | 10 minutes |
| Cooking time | 30 minutes |
| Total time | 40 minutes |
Ingredients
1 c
Pancake Mix (Just add water Thank you Patchu!e)
Notes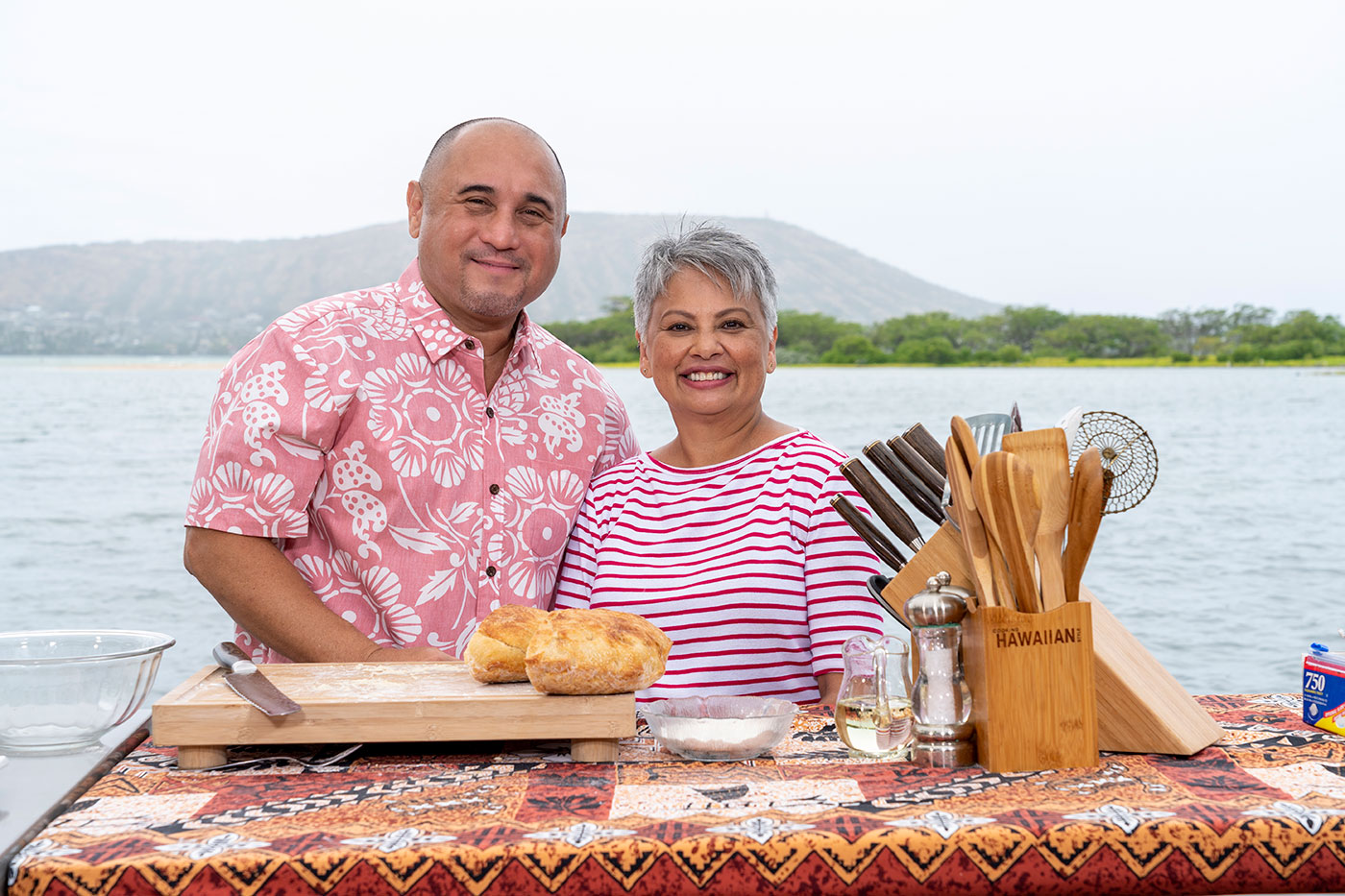 Copyright ©2020 Ryan Sakamoto. All Rights Reserved.