Description
Bruce Johnson is the founder of Uncles located originally at Pier 38 and currently operating his new store in Pearl Ridge where they are doing it old school.  Created by a fisherman as a tribute to his mentors and heroes, Uncle's was designed as an unpretentious place for fresh fish and best-in-class seafood products. Bruce says the Uncles were hard to get to know, tenacious, humble, a bit kolohe – they could be rascals – but very honorable. Today Uncle's is known for honest, made to order food that locals crave and visitors seek when looking for an authentic Hawaii meal.  They have a couple of my favorites, fish and chips and their award-winning garlic ahi.  This episode is special to me because Bruce has ties to my hometown of Lana'i.  This should be a fun show where we talk a little history, old neighborhoods and of course he makes his famous fish and chips.
Instructions
Drop pieces in heated oil either in fryer or deep pan.  Be sure oil is at 350 degrees
Cook for 5 minutes or until brown
Serve with your favorite tartar sauce, coleslaw, and a lemon wedge
Summary
| | |
| --- | --- |
| Yield | |
| Source | Bruce Johnson |
| Prep time | 5 minutes |
| Cooking time | 5 minutes |
| Total time | 10 minutes |
Ingredients
1
oil (Enough to cover fish in pan or fryer)
Notes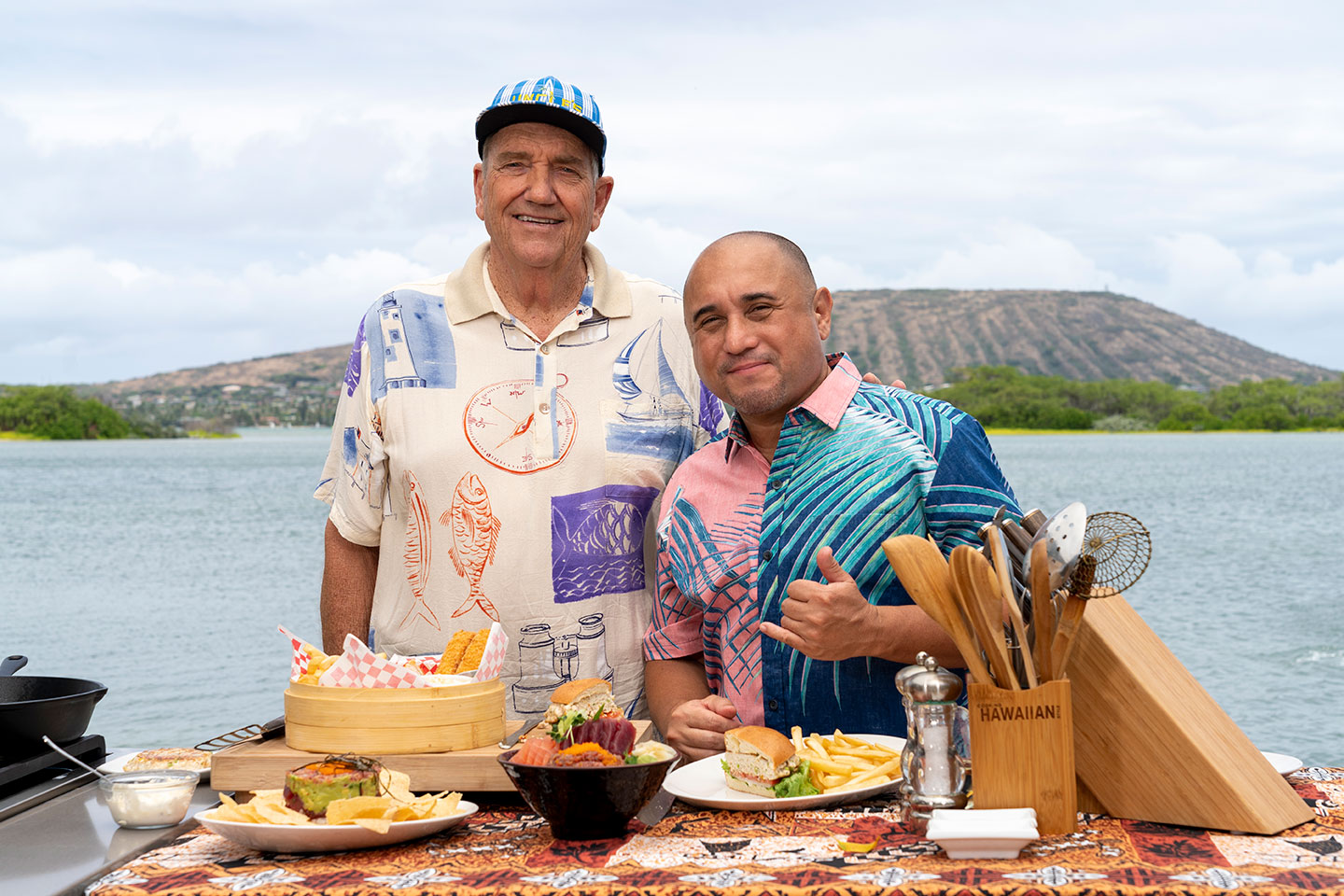 Copyright ©2020 Ryan Sakamoto. All Rights Reserved.