Description
Kapena Kea is a graduate of Radford High School where he was part of the team that won both the State and National Championships in the highly competitive sport of Cheerleading. After graduation, Kapena moved to Texas where exciting things began to happen for him. He is one of the athletes featured in Netflix's "Cheer," a new documentary series about the championship-winning cheerleading team at Navarro College, a small junior college in Corsicana, Texas. He has become an instant celebrity after the episodes were released on January 8. The show has blown up and is catching recognition from some big celebrities. This week he won't be doing any backflips in the kitchen but cooking some of his favorite dishes like Tofu Katsu.
Instructions
Preheat oven to 400F.  Slice tofu. Press with paper towel and or dish towel to remove excess moisture.
In a mixing bowl, combine the breadcrumbs, corn starch, nutritional yeast, salt and pepper. Add the flour to another bowl, and the almond milk to a third bowl. Dip each piece of tofu in the flour, then the almond milk, and finally in the breadcrumb mixture to coat. Repeat with all the tofu.
Add some oil to a frying pan on medium heat and wait until it is heated. Add the tofu pieces into the pan and fry a few minutes per side until golden.
Once golden, place on a baking sheet and bake 20 minutes, flipping halfway through.
Katsu Sauce Ingredients place in bowl and mix well.
1 cup Ketchup
1/4 cup Shoyu
2 tbsp. Rice wine vinegar
1/2 tsp. Garlic powder
1/2 tsp. Ground ginger
1/2 tsp. Ground mustard
Place fried tofu on top a bowl of rice, drizzle sauce over top.
Summary
| | |
| --- | --- |
| Yield | |
| Source | Kapena Kea |
| Prep time | |
| Cooking time | |
| Total time | |
Ingredients
4⁄25 t
Fresh Cracked Black Pepper
Notes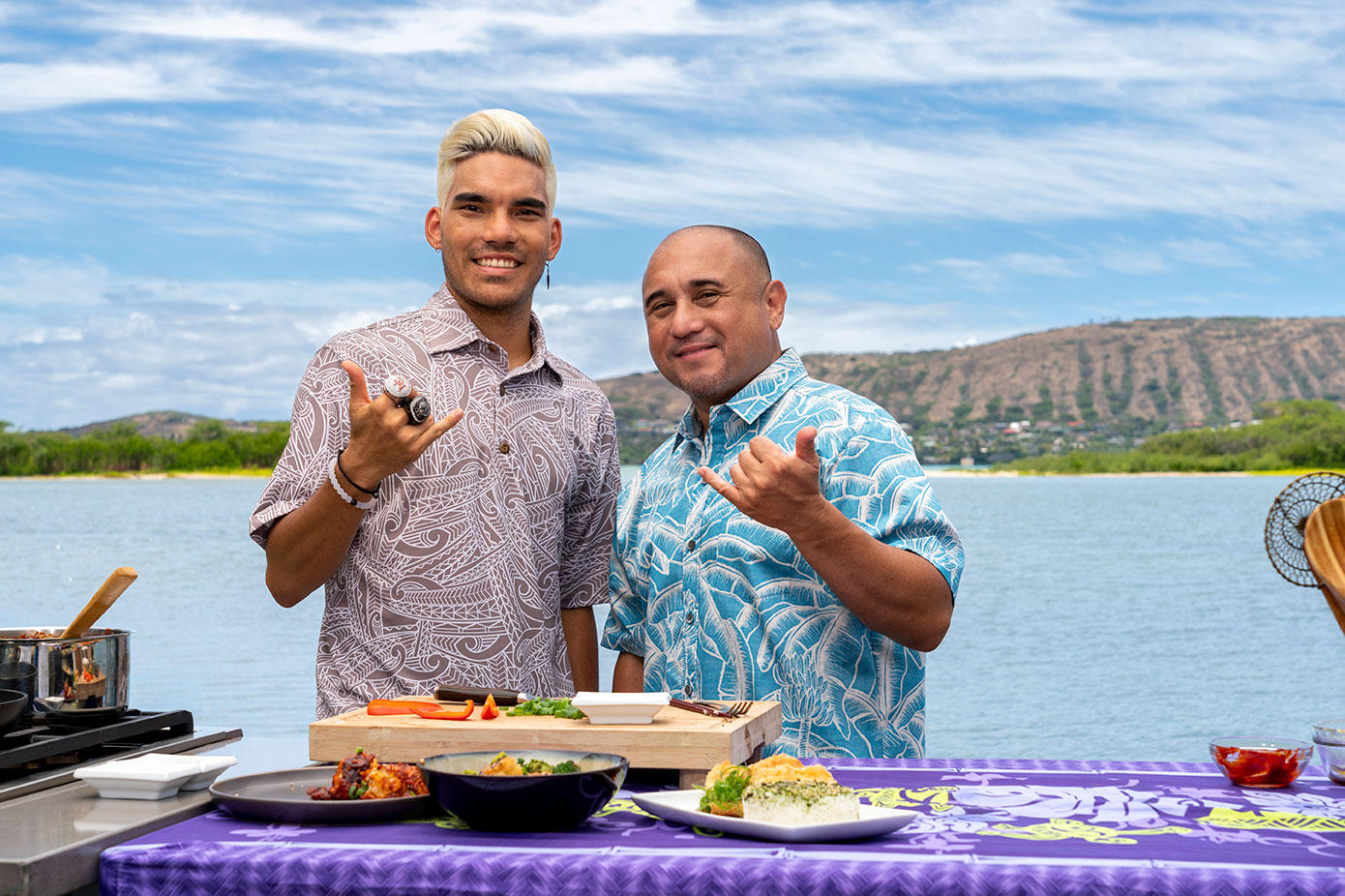 Copyright ©2020 Ryan Sakamoto. All Rights Reserved.