Description
John Ursua, the local boy from the Big Island is making it big. He is one of the University of Hawaii's top 10 receivers and now plays for the Seattle Seahawks. Born and raised in Kailua Kona he spent some of his high school years in Utah but came back to Hawaii for football. Nicknamed J-Dub he is a great athlete, playing baseball, track, and field of course football. Last year john got picked up in the 7th round draft and was the 72nd Player from Hawaii to play in the NFL. This week we get to see what he can do in the Cooking Hawaiian Style kitchen as he shares his Kalbi recipe with us.
Instructions
Sprinkle brown sugar over beef and mix well to evenly coat. Let sit at room temperature for 10 minutes while preparing the marinade. In a bowl, whisk together the remaining ingredients. Transfer beef into a large sealable freezer bag (you may need 2). Add marinade, press out excess air from bags, and seal. Turn bag over several times to ensure beef is evenly coated. Refrigerate for at least 4 hours but preferably overnight.
Heat gas or charcoal grill to medium-hot. Drain excess marinade off beef. Grill short ribs, turning once, to desired doneness, about 3 to 4 minutes per side. Garnish with thinly sliced green onions, if desired. Serve whole pieces as a main course or cut into smaller pieces, using kitchen shears, for a starter or party nibble.
Kino needs to marinate meat night before, so we will have double of everything above.
Summary
| | |
| --- | --- |
| Yield | |
| Prep time | |
| Cooking time | |
| Total time | |
Ingredients
2 1⁄2 lb
Beef Short Ribs (Korean Style)
1⁄2 c
Brown Sugar (Packed)
1⁄2
Small Onion (peeled and finely grated)
1⁄2
Small Asian Pear (peeled and finely grated)
1
Green Onions (Thinly sliced)
Notes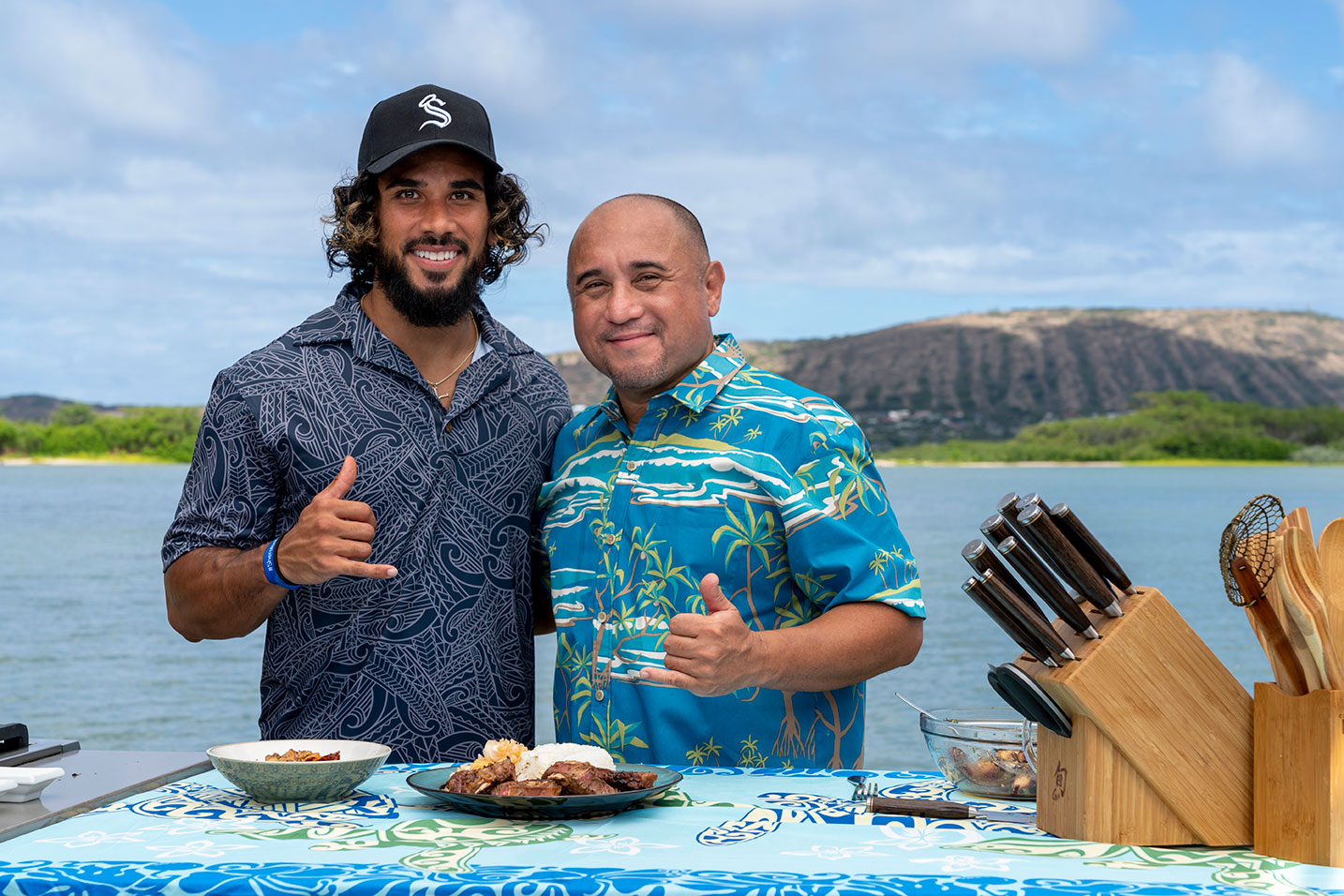 Copyright ©2020 Ryan Sakamoto. All Rights Reserved