Description
Who has won a James Beard Award, California Chef of the Year Award and is in the Fine Dinning Hall of Fame? Hawaii's Roy Yamaguchi!  Those are just some of his accolades because the list goes on. When you talk story with him you would never think his resume is do rich. He is so down to earth and as humble as they come.  Thats what I Iike about him. He has great stories about the chefs he has worked with and the countries he has traveled. He is very creative and a true artist of his craft. At the same time, he keeps connected to Hawaii through his recipes and always pays tribute to the dishes that came out of the plantation days.  This week Chef Roy makes us his Momʻs Green Bean recipe. 
Instructions
PREPARATION
To prepare miso mixture, combine miso, soy sauce, sugar and mirin in a bowl. Mix thoroughly and reserve.
Over low heat, sauté onions, garlic and bacon for about one minute then, add the green beans and pork belly and cook for about 5 minutes. The bacon and onions will get a little crispy.
Add the crumbled tofu and cook for about 2 minutes to evaporate some of the water content. Stir slightly.
Add the miso mixture, stir, and then add the egg. Stir the eggs around to mix in thoroughly.
Place the green bean mixture on a plate and garnish with sesame seeds and katsuobushi.
Summary
| | |
| --- | --- |
| Yield | |
| Source | Roy Yamaguchi |
| Prep time | |
| Cooking time | |
| Total time | |
Ingredients
4 oz
Pono Pork Belly (Thinly Sliced)
1 T
Maui Onion - or other (Diced)
4 oz
Green Beans (Tips cut off)
1 c
Uneven Crumbled Firm Tofu
Notes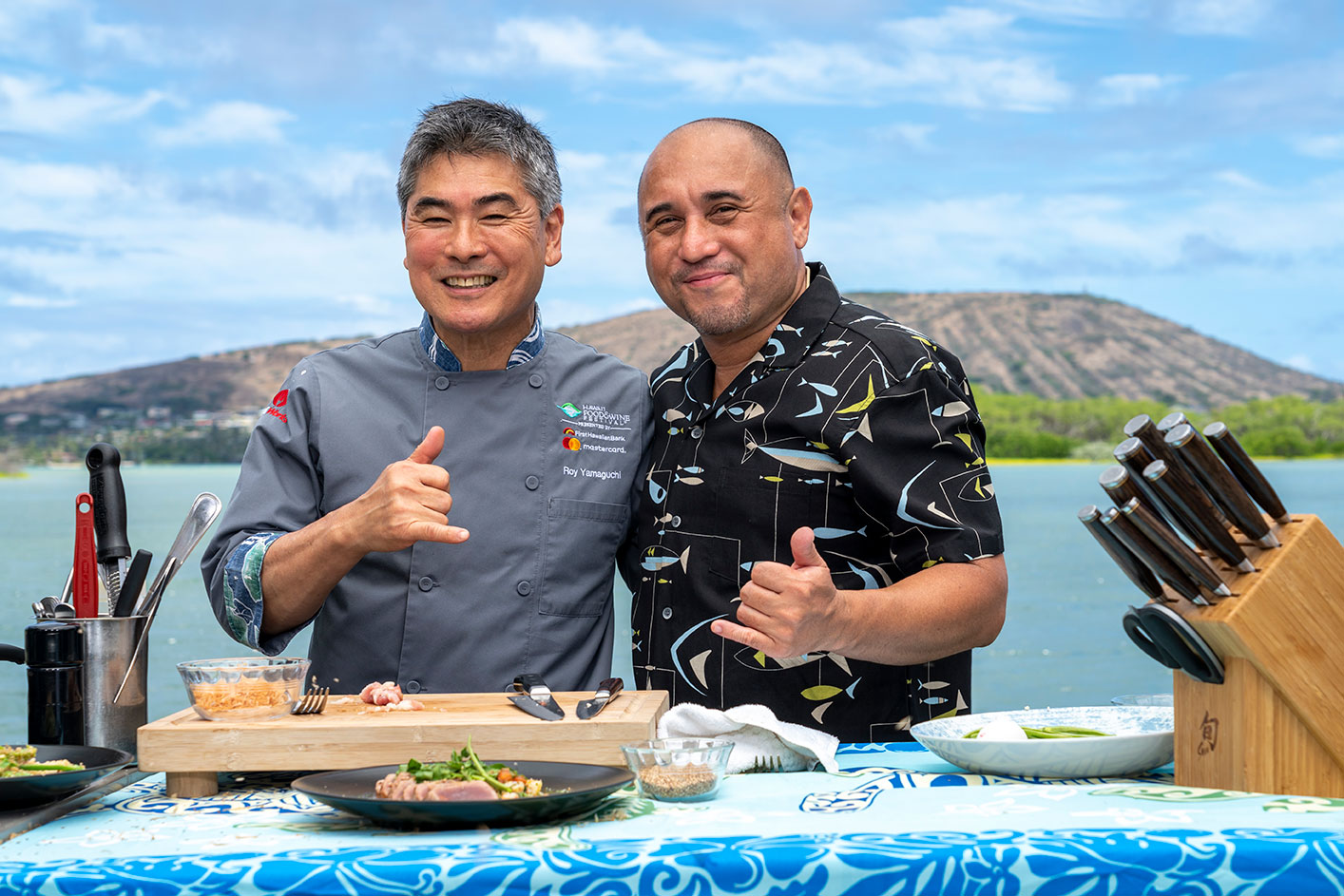 Copyright ©2020 Ryan Sakamoto. All Rights Reserved.