Description
This week in the kitchen Micah KÄne is with us. A graduate of Kamehameha Schools he is the CEO of the Hawaii Community Foundation. He is responsible for managing some of the largest charitable foundations in the state. He sits on many boards like Hawaiian Electric and Kamehameha Schools. One of the cool things he is involved with related to Covid-19 relief is the creation of The Hawaii Community Foundation Stronger Together Hawaii scholarship fund. They partnered with First Hawaiian Bank and are providing $2 million dollars to 2020 public school seniors effected by Covid-19. Just one of the many cool things he manages. This week he shares his recipe for Panko Crusted Ono.
Instructions
PREPARING THE ono
 De-skin ono and cut into fillets.
Heat oil in pan on medium-high heat (1/2 knuckle deep)
Garlic salt and pepper fillets to personal preference
Coat evenly with flour
Coat oni fillet with egg wash
Coat ono fillet with panko
Fry to light golden brown (around 1 – 1.5 minutes each side (try not to overcook)
WASABI MAYO
Mix ½ cup of mayonnaise with ½ teaspoon of wasabi or to taste.  Finely grate ginger ¼ teaspoon or to taste.  Mix well in a small bowl.
Sriracha Mayo
Mix ½ cup of mayonnaise with 1 tablespoon Sriracha sauce.  Mix well in a small bowl.
Summary
| | |
| --- | --- |
| Yield | |
| Source | Micah Kāne, CEO & President, Hawaii Community Foundation |
| Prep time | |
| Cooking time | |
| Total time | |
Ingredients
2 c
Coarse Panko (Japanese Bread Crumbs)
1
vegetable oil (For Frying)
Notes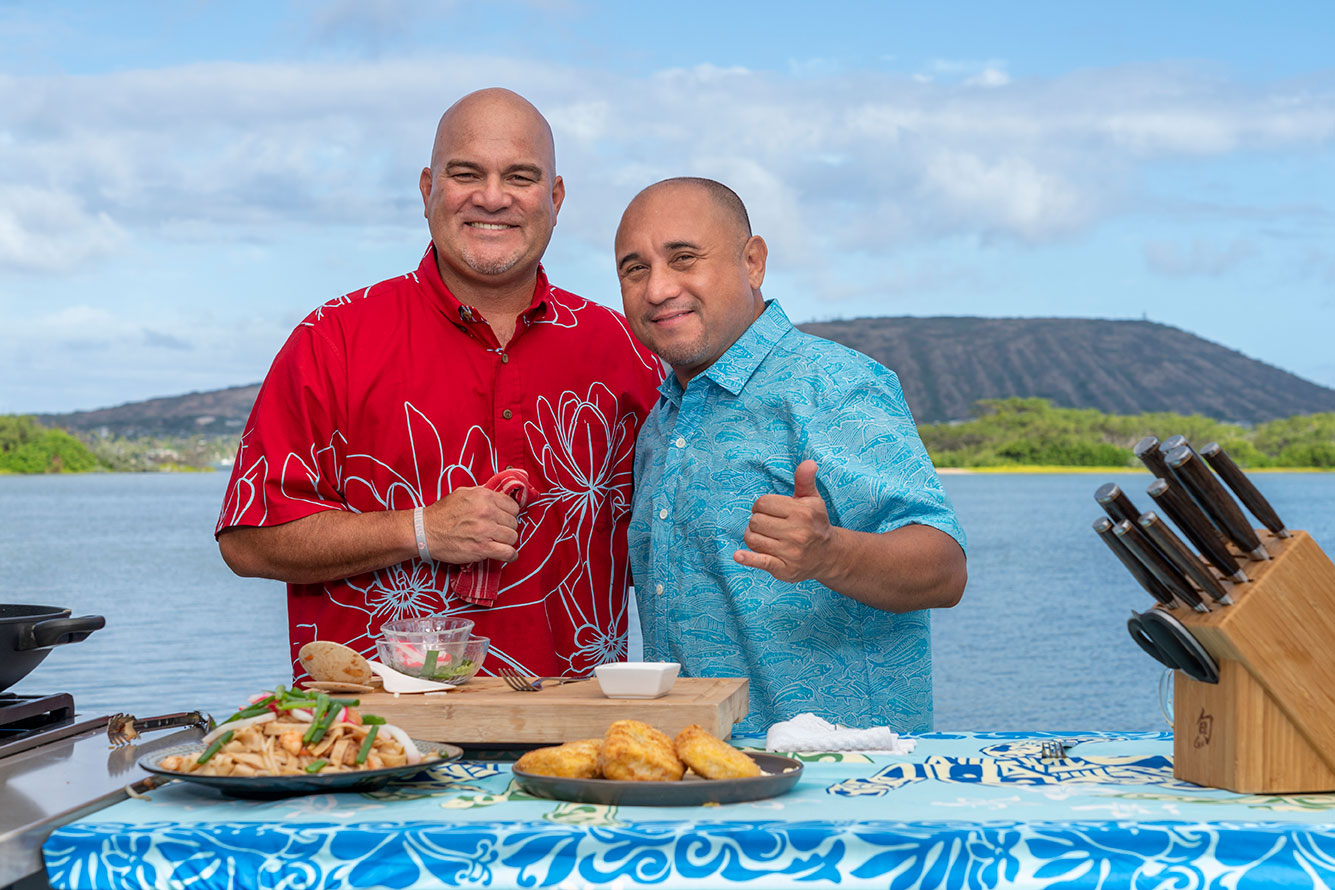 Copyright ©2020 Ryan Sakamoto. All Rights Reserved.