Description
This week in the Cooking Hawaiian Style kitchen Sean Na'auao is back. The singer that brought us Fish and Poi, and Surf Pāʻina shares some of his music history and chefs it up at the same time. Sean was one of the founding group members of the Mana'o Company, he is also a producer, song writer and of course singer. This guy has many talents and today he shares some of them with us. You dont want to miss this episode because when the cooking is done he peforms his classic hit song.  This week he shares his recipe for Stuffed Ono.
Instructions
Clean fish and empty out the cavity. Stuff the cavity with ginger, Portuguese sausage, lup chong, chopped up watercress and garlic. Mix mayo and oyster sauce in a bowl. Rub mayo/oyster sauce mix all over the fish. Cut ulu and place at the bottom of the pan. Lay the stuffed fish on the ulu, then salt and pepper. Cover tight with tin foil and put in the oven for 40–45 minutes at 375.
Summary
| | |
| --- | --- |
| Yield | |
| Source | Sean Naʻauao |
| Prep time | |
| Cooking time | 45 minutes |
| Total time | 45 minutes |
Ingredients
1
Ginger (1 thumb sliced)
1
Purity Portuguese sausage
6
lup chong Chinese sausage
1⁄2
Ulu (breadfruit) (If you don't have use 2 potato )
Notes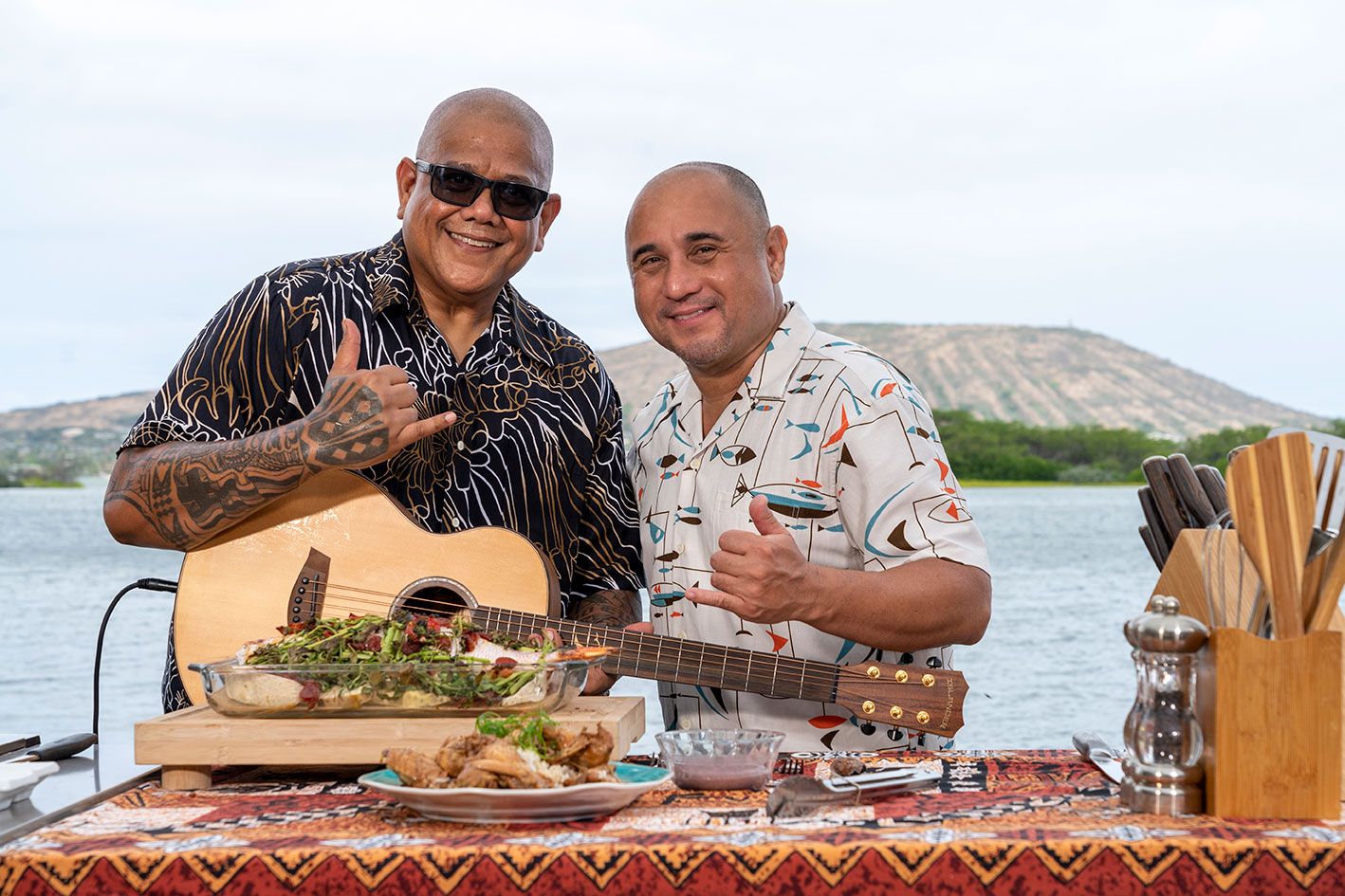 Copyright ©2020 Ryan Sakamoto. All Rights Reserved.