Description
This week in the kitchen Netflix star Kapena Kea is chef'ing it up with us. The Radford High School graduate scored himself a spot on the Netflix docu-series "Cheer."  A show about the award winning Navarro College Cheerleading Squad that has the world watching. Kapena is full of energy and life and it was fun to hear his stories. He has plans to do more television and acting he says, and i think he has the persona to do it. This week we get him to share one of his favorite recipes, tofu orange chicken.
Instructions
Sauce:
3 tbsp orange juice
2 tbsp shoyu
1 tbsp maple syrup
1/2 – 1 tsp ground ginger
1 tsp sesame oil
1 tsp orange zest
Method of Preparation for tofu
Instructions:
Preheat oven to 400F.  Slice tofu.  Press with paper towel and or dish towel to remove excess moisture.
In a mixing bowl, combine the breadcrumbs, corn starch, nutritional yeast, salt and pepper. Add the flour to another bowl, and the almond milk to a third bowl.
Dip each piece of tofu in the flour, then the almond milk, and finally in the breadcrumb mixture to coat. Repeat with all the tofu.
Add some oil to a frying pan on medium heat and wait until it is heated. Add the tofu pieces into the pan and fry a few minutes per side until golden.
Once golden, place on a baking sheet and bake 20 minutes, flipping halfway through and put aside.
In a frying pan on medium heat, add the olive oil, garlic, broccoli.
Cook for a few minutes, then add the bok choy and cook a few minutes until wilted.
Stir together sauce ingredients until combined.
In a separate bowl, mix together cornstarch and water and stir until combined. Pour sauce over veggies in pan, then add cornstarch mixture. Stir frequently as the sauce will thicken quickly. Toss fried tofu in and garnish with sesame seeds if desired.
Serve with rice.
Summary
| | |
| --- | --- |
| Yield | |
| Source | Kapena Kea |
| Prep time | |
| Cooking time | |
| Total time | |
Ingredients
4⁄25 t
Fresh Cracked Black Pepper
1
vegetable oil (For Frying)
1
Sesame Seed (For Garnish)
Notes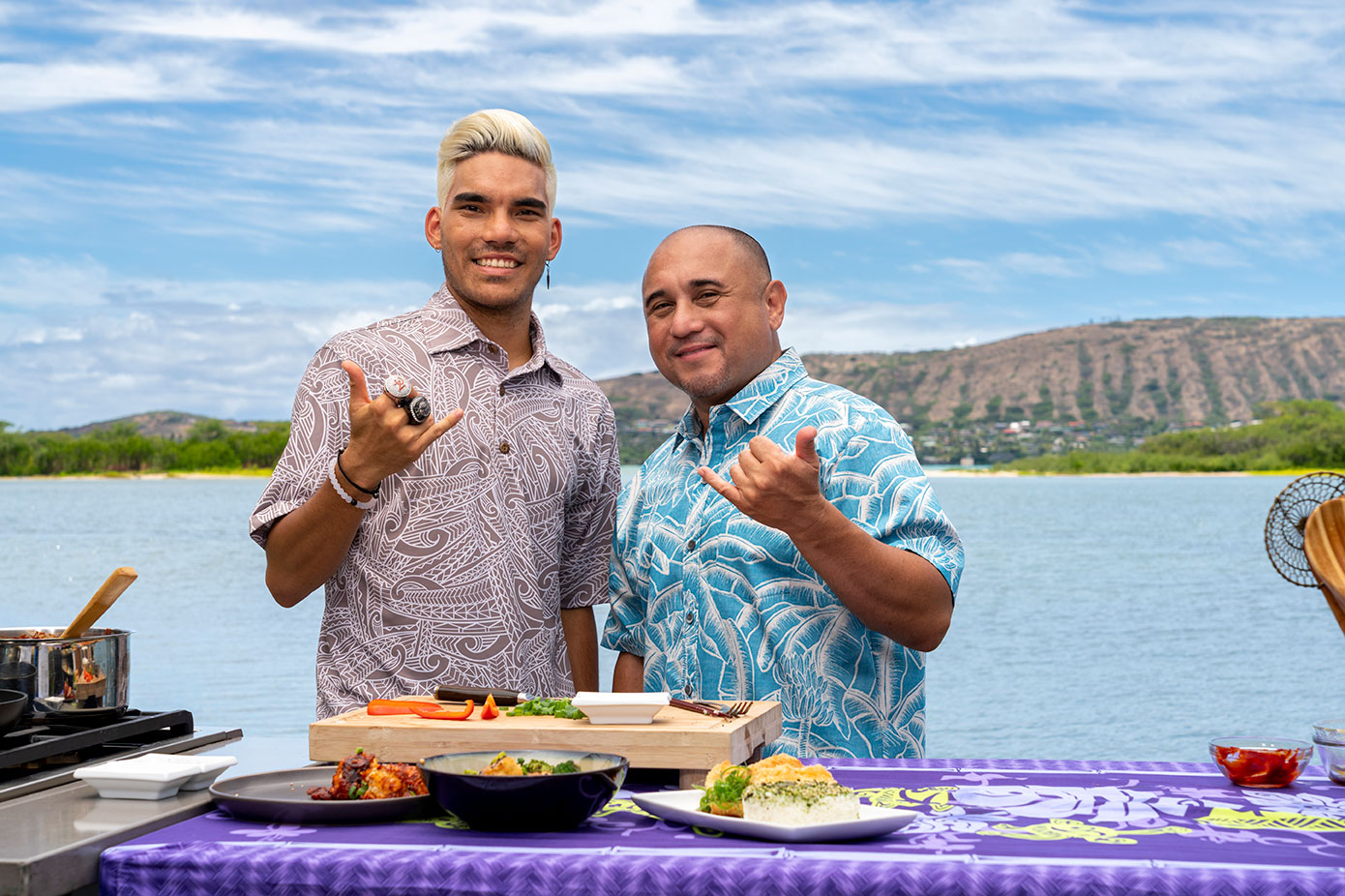 Copyright ©2020 Ryan Sakamoto. All Rights Reserved.